Silvia Garavaglia 
February 24, 2021 · 6 min read

Ex Novo – Science behind the scenes
"Ex Novo – Science behind the scenes" is a series of articles born within ISA's blog in collaboration with the Collegio Nuovo – Fondazione Sandra e Enea Mattei in Pavia, whose students community is marked by a strong presence of women in science. Science is research, long hours to carry out experiments in the laboratory or in the field, but science is also communication, grant writing, entrepreneurship, administration, teaching, project management, leadership and many other facets. We will post articles, interviews and short stories on these multiple aspects of the scientific endeavour. Should you like to contribute with your experience, do not hesitate to get in touch with Michela, ISA's Head and Collegio Nuovo Alumna, here: michela.bertero@crg.eu.
Are you ready to fall in love with biochemistry?
Beyond the bench
The time of contest passed, I won. I am happy and satisfied, dreams come true if you work with perseverance. Being a scientist has always been my dream, becoming an Associate Professor in Biochemistry then became my goal, matured calmly, with experience. Research, my world! That desire, which becomes almost a necessity, to succeed in research, in finding that data, that molecule that can be further developed into a drug and that in the future can help patients, becomes my lifestyle, my way of being. So far, so good.
Then, the days pass and I slowly realize that I can no longer stay at the bench, with my thoughts, with a pipette in my hand, annotating the laboratory notebook with my hypothesis and the positive results surrounded by a thousand of negatives. No, that time is over and I realize it is important to share my knowledge, as disseminator, teacher, or mentor… All those chemical reactions, molecular pathways and scientific information that in my head are perfectly clear, become jumbled, tangled, difficult and incomprehensible when I try to explain them to others, either students or non-experts in my field.
The moment in which I realized this was one of the most critical in my career. The only thing my neurons could formulate were two questions: "What shall I do?", "How can I do it?"
The first class
So there I am again, bending over the books as I did many years ago, rewriting schemes to review biochemical concepts so obvious that they are almost lost in the maze of my experience. Then I slowly find a common thread, the diagram becomes a syllabus and then a syllabus becomes blocks of slides, one for each lesson and multiple lessons for each course that I will have to teach. Finally, I prepare the last slide of the last lesson of the last course. It is all right, not perfect, I will find perfection next year, but I conclude that, along with my neurons, I did a good job. Then, I walk into the classroom, and all my self-confidence collapses in a nanosecond, or even in a femtosecond. Suddenly thousand eyes stare at me – there were fewer, of course, but to me they still seem thousand and even more – and sitting orderly, they hold the pen or the PC, and wait for me to say a word. I take my time to start the Mac and look in my brain for the first word. Suddenly, a Tsunami passes by… and the only thing I eventually say is "Good morning girls and guys", which is a good start anyway. Then, the slides start to appear, and slowly the words come to my mouth and the concepts re-emerge, and with my heart beating at a thousand per hour, I reach the end of the lesson. I find myself scrutinizing them, my students, with eyes like slits. Unintentionally, I start thinking: "Did they understand?", "Did I make myself clear?", "What do they think of me?" I display a forced smile: "See you tomorrow!". Forget tomorrow, I would like to go to the North Pole, in an isolated laboratory, with my pipette, my notebook, and my thoughts. But tomorrow comes and the day after too. The months pass by, and then the years too, and I am always there, in front of those eyes that stare at me, eager to learn from me.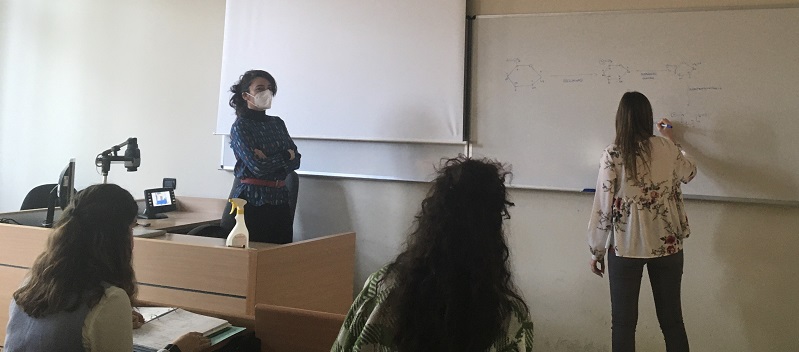 Figure 1. Silvia teaching and carrying out exams these days. 
The best job in the world
Suddenly, I realize that I am doing the best job in the world, and overcoming those initial fears was a crazy and fulfilling experience, and keeps being so every day. I realize that in front of me there are students, each of them with their own story and ambitions. Therefore, while the syllabus may remain mostly unchanged, every year is different and every year I explain in a different way. The experience molds me based on the input that I receive from each cohort of students.
The most important thing I learned while teaching at the University is humility. My primary goal is no longer to give a perfect lesson (as the first few times), but to make my students love biochemistry. I understand now that in the classroom science must be the protagonist, with its molecules, its reactions, and thousands of questions and answers to the many whys in biochemistry. For this reason, it may happen that the slide projects a topic, but a student's question takes you somewhere else. I learned that it is nice to leave the comfort zone of the daily topic to enter new landscapes, driven by my students. I firmly believe that a University class becomes enriching and unique when there is a continuous exchange of thoughts between the teacher and the students, stimulating critical thinking.
Being a good supervisor
My courses at the University are like a journey together with my students. Sometimes, it happens that a student asks me to do the research graduation thesis and PhD under my supervision. So, I had to learn to take them by hand in the complex world of research. Even in this case I had to reinvent myself, and learn. Teaching an experiment at the bench is "easy"; you show the protocol and ask to reproduce it. But it is not enough. I learned to be authoritative without being oppressive, to stimulate knowledge without imposing my will, and to reassure my students when an experiment fails. I reason with them to understand a result and I listen to their ideas.  And so it happens that one of my students obtains a first author paper, another flies to Bergen with a Marie Curie fellowship and another continues in a specialized school or works at the pharmacy. More and more I realize how often a smile and a good lesson can illuminate someone's way. I am very proud of many positive stories of my students, now professionals in different sectors.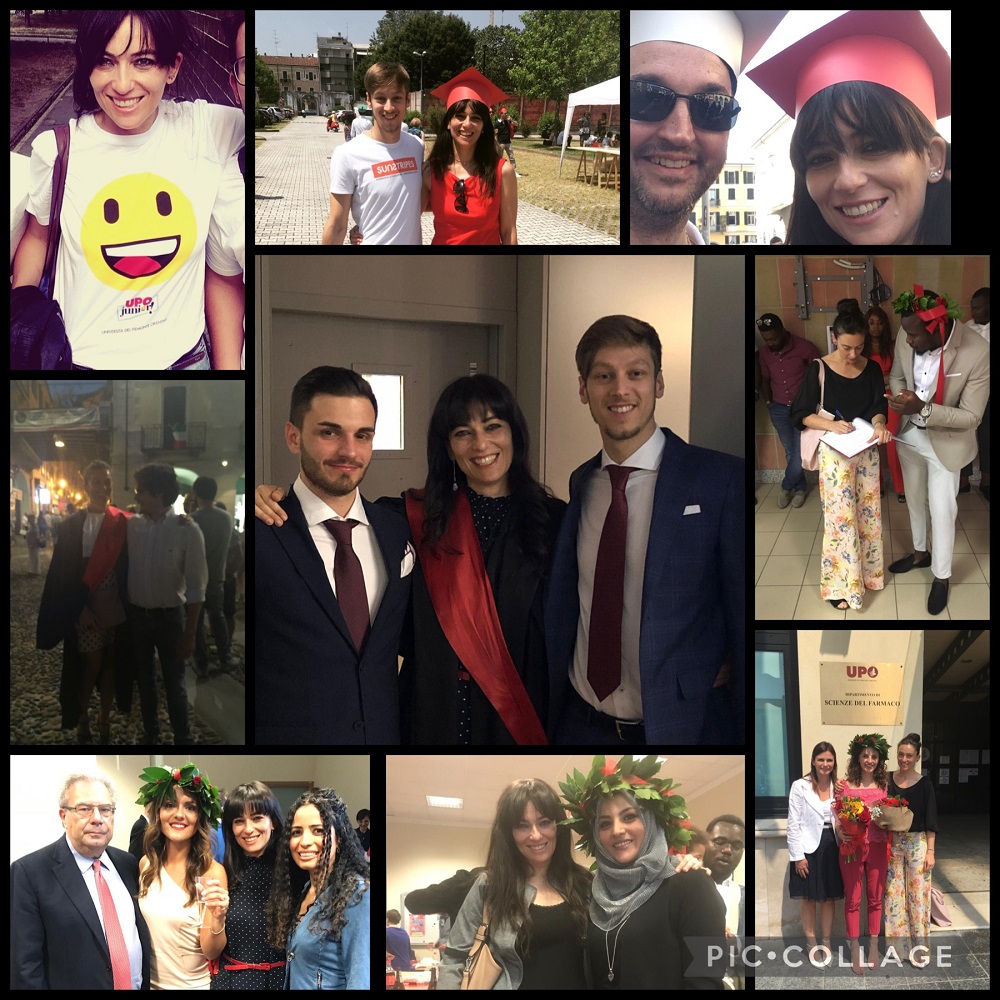 Figure 2. Collage of memories from Silvia´s students who worked with her in the lab. 
I would like to share a final memory of a student who asked me to do a research thesis on a very rare tumor. Afterwards, she confided to me that that tumor had taken away her mother. While we were organizing the work, we realized that the literature was very scarce. We decided to involve the oncologist who had treated her mother, and she did the research in the same department where she had experienced such a great pain. In the acknowledgements, I read: "Dear Prof I like to think that it was my mother who made us meet. So, I could at least understand much more about that monster that took her away. And I feel better". In those days when tiredness is too much, this touching memory gives me back strength.
Since that frightened first "good morning girls and guys", a beautiful story started. I feel I am a better person since that first day. Oscar Wilde wrote: "The real things in life are neither studied nor learned, but they meet". And these days, when I enter in the classroom, I do not waste time looking for words, I just raise my head, look for their eyes, smile and say: "Are you ready to fall in love with biochemistry?"