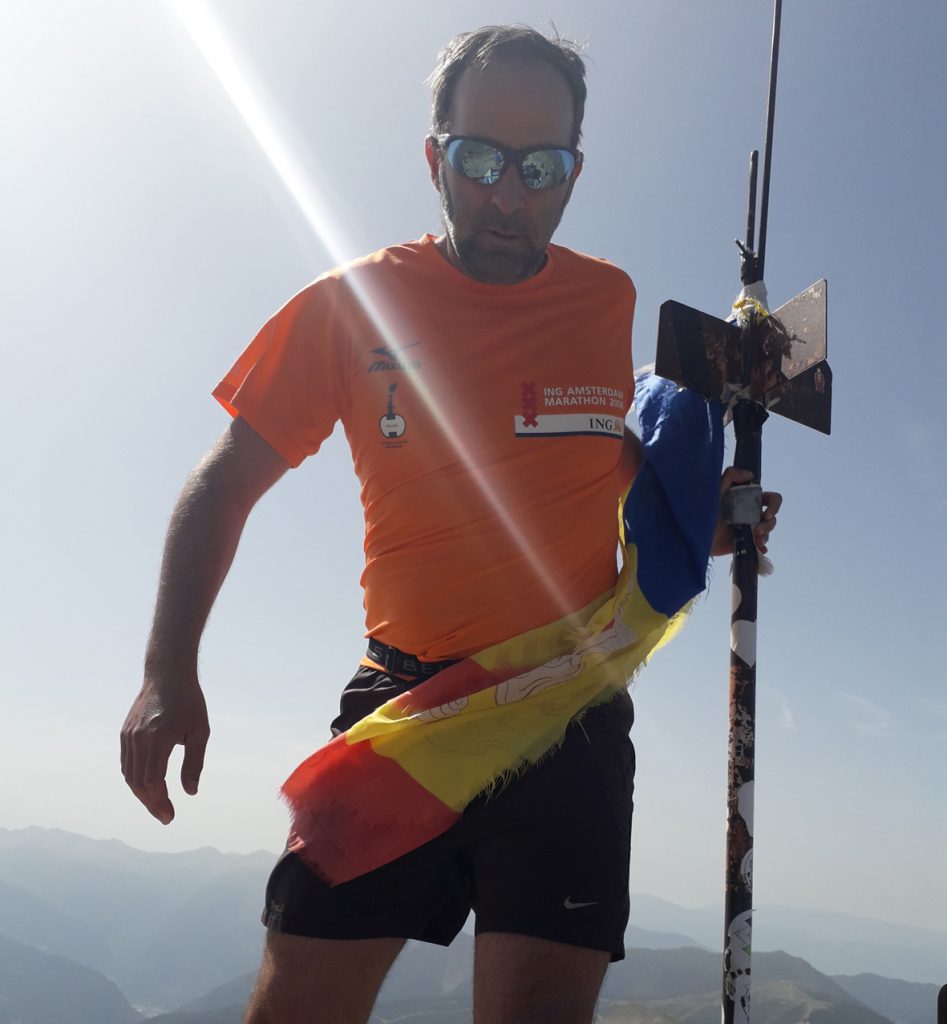 Joaquim Calbó
May 11, 2020 · 4min read
These days, SOMMa should be announcing the 5th edition of the 100xCiencia conference, scheduled for fall 2020. However, the uncertainty caused by the Covid-19 pandemic makes it difficult to organize such a massive event with participants from all over Spain (and beyond). In fact, the event is likely postponed to early 2021. While we wait for the new dates, let's recover this piece about the previous edition, a memory of the times when traveling and big meetings were still allowed.
It is 6pm of a rainy, windy and dark afternoon. The train is crossing the northeastern part of the Iberian Peninsula, bringing me back to Barcelona after two intense days in Donostia (San Sebastian). The occasion? SOMMa meeting and 100xCiencia. I am satisfied; the average speed is quite high. 
It takes about 6 hours to travel from Mediterranean coast to the Atlantic one, as I learned on Thursday afternoon in my trip to the city of surfing and pintxos. On Friday morning, the room was ready for the third ordinary meeting of the general assembly of the Severo Ochoa – Maria de Maeztu alliance (SOMMa), the alliance of Spanish Research Centres and Units of Excellence. I have been coordinating this alliance since its birth, back in October 2017. The alliance has grown (up) and consolidated, and it currently brings together 49 of the best sites to do research, in all scientific fields, in Spain.

Tabakalera building, next door to the central railway station, an amazing evidence of the huge economic power that this old, monopolistic tobacco-producer company used to have not so long ago. Happily, also a proof that, with political interest and some resources, this richness can be given back to citizens as a proud home for the many cultural activities open to the public in Donostia. First floor, Z room: about 70 delegates from the alliance (members) are ready to hear about SOMMa's achievements and most importantly, discuss its re-foundation.
I am standing on stage for about 2 hours, driving the meeting and providing most of the information. Progress is good, and appreciated. We are speeding up consolidation, although for some partners it is difficult to keep pace, and the whole group may need to slow down eventually, make things easier, be patient. However, one thing is clear: most, if not all partners are engaged and interested, willing to contribute to make the alliance (self) sustainable. It may go slow, at times, but it builds up resources to speed up later on.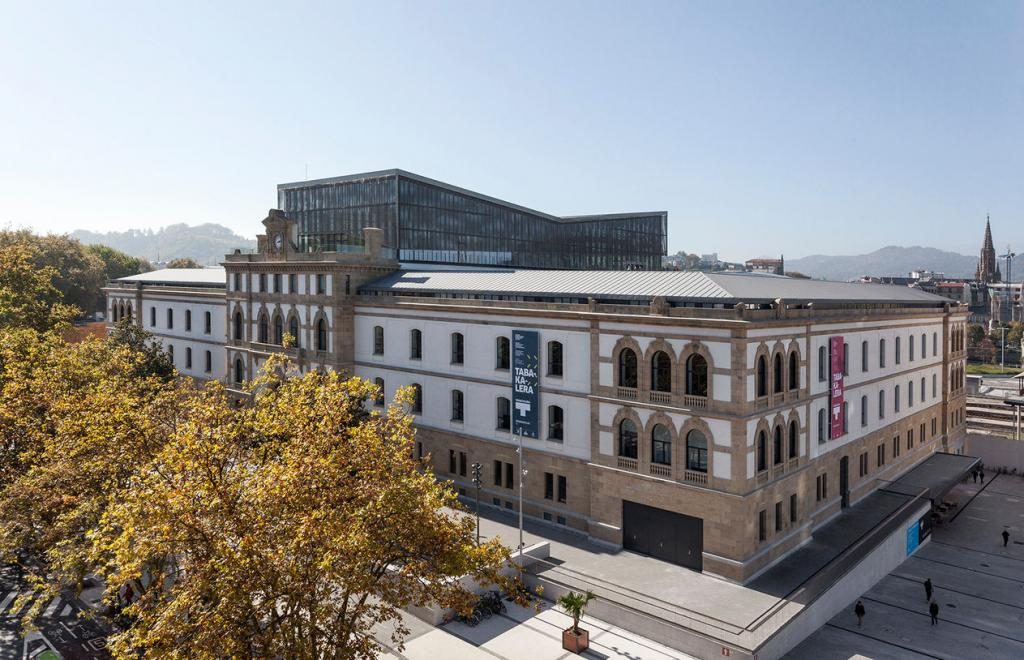 The train is a high-speed one. In theory, if travelling at "high-speed" (say 250km/h in average), it could bring me back to Barcelona in less than 3 hours. However, I have now been sitting here for about 3 hours, and we are still far from reaching halfway home. How come? 
Fifth floor, Prisma (breath-taking) glass room, with almost 360° views over the city, including direct sights on Zurriola beach, Monte Urgull, Monte Igueldo, the old town. SOMMa co-organizes here the fourth edition of the 100xCiencia event. Let's call it event, since the format has been changing over the different editions. In this case, 100xCiencia wants to "build bridges between science and society", by performing a fair-like, citizen-targeted science show combining stands and short divulgation talks. My colleague Karel has done a great job, out of his comfort zone, to have every little (and big) detail under control. It goes really smooth, each piece right in its place. "This could be improved, that could have been better…" of course.
Let's take note and learn. But overall, the fair is a great success, SOMMa partners contributing stands and talks are happy, and quite some 'citizens' came by to see and experience the benefits brought about thanks to the cutting-edge research (and to the wise exploitation efforts). Nano-drones, virtual-reality to study and treat phobias, synthetic vaccines, detoxifying plants… All of these advances thought and developed next door, often with scarce resources, and almost always ignored by the "general public". Seen in perspective, the 100xCiencia series of events is also consolidating, getting up to speed after some ups and downs, d-tours and down-hill speeding lines.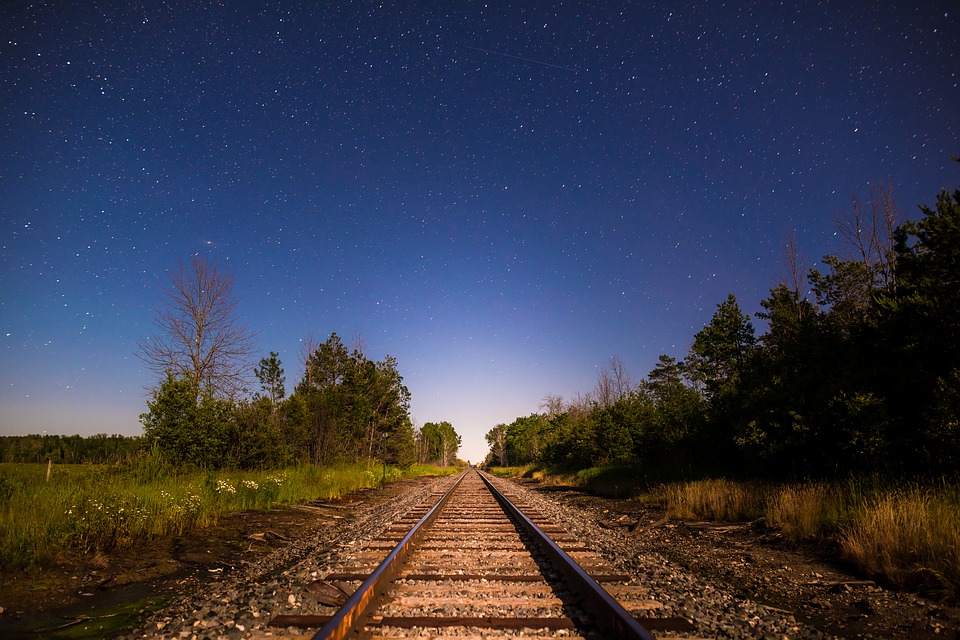 Now I understand. The railway tracks from Donostia to Barcelona are quite variable in design and construction. Basically, from Zaragoza to Barcelona the track is ready to sustain high-speed travelling, but from Zaragoza to Donostia most of the track is "low-speed", and the train must travel at standard pace. Good to know: a fully equipped high-speed train will need to adapt its velocity to the quality of the tracks. The overall speed is quite remarkable, I am satisfied, but it could be really improved. It may need again political interest, willingness, some resources, wise exploitation, and a lot of effort. However, can you imagine the train of excellent science flying on the perfect tracks at full velocity? We are finally reaching the city of wonders…