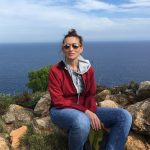 Michela Bertero
Jan 27, 2020 · 3min read
The European Open Science Policy Platform (OSPP) was born almost four years ago when Commissioner Carlos Moedas announced the creation of a group of diverse stakeholders who will provide advice on Open Science to the European Commission.
That is how we started together our journey. Twenty-five representatives of universities, research institutes, learned society, open and "closed" publishers, industry and infrastructures got together to discuss policies and concrete actions towards opening up the research ecosystem, to make research more transparent, collaborative, accessible and efficient. I have the privilege to be part of this group, representing EU-LIFE, an alliance of European research institutes in life sciences, spin-off of the CRG and our ISA team.
I will write more on the OSPP in another blog as our journey is still not over. This time I would like to share what I learnt at a recent meeting in Helsinki to coordinate national policies on Open Science.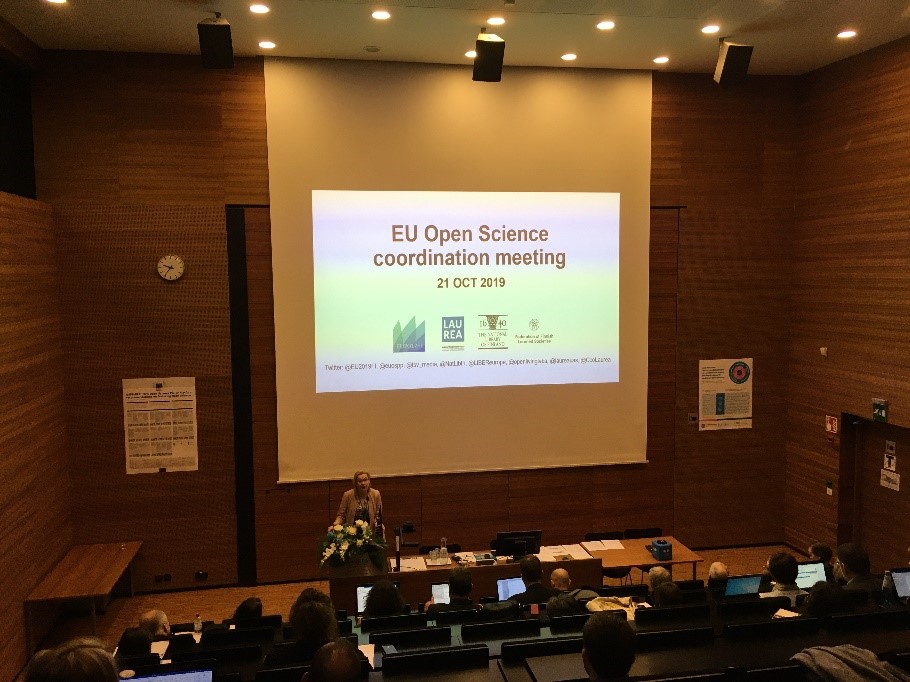 The European Commission has spearheaded Open Science since FP7, implementing new rules on Open Access to publications and Open Data for its funded projects, investing in new infrastructures (the European Open Science Cloud), and promoting open collaborations with society (e.g. public engagement, citizen science). Nevertheless, Europe is made of multiple countries with different governments, laws, traditions, languages and cultures. Therefore, last year the OSPP called for a meeting to bring together national representatives to discuss what each member state is doing to push forward Open Science, how they can exchange good practice and coordinate initiatives among each other.
Impressively, representatives from twenty European countries gathered in Finland, the country currently holding the EU presidency. The new head of Open Science at the Directorate General for Research, Technology and Development, Kostas Glinos, opened the session reinforcing the commitment of the European Commission to move Open Science forward, by developing the necessary infrastructures, coordinating systemic changes, especially on research evaluation, and "walking the talk" for multiple European research programmes.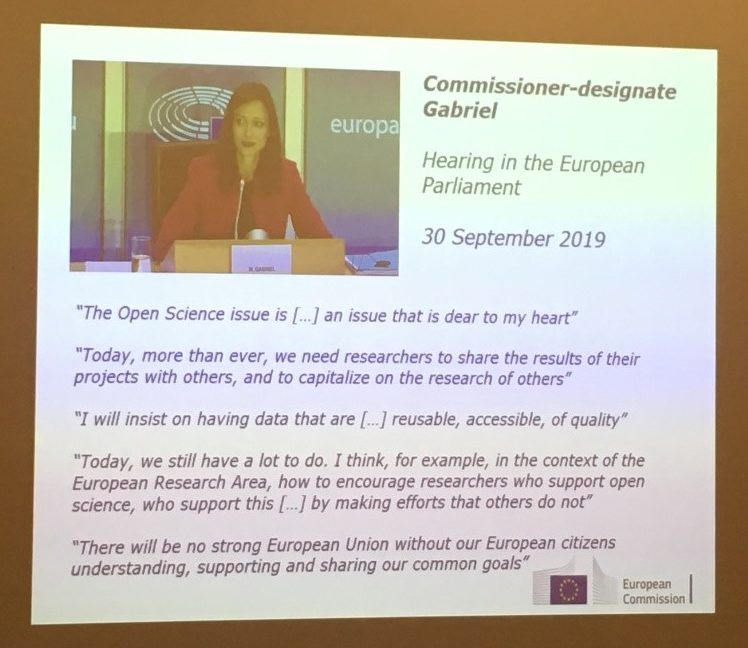 Afterwards, we listened to inspiring examples from Ireland, Netherlands, France and Finland. These countries are mobilising multiple actors, funding and resources to progress in Open Science, and they have national plans with concrete actions, indicators and funding, mostly focusing on Open Access to publications and Open Research Data.
Netherlands was the first country to launch a national plan in Europe, after the Amsterdam call for action in 2016. Karel Luyben, national coordinator for Open Science, explained that the Netherlands national plan has now opened the doors to a 10-year national programme on Open Science (2020-2030), a fantastic long-term commitment (longer than the life cycle of political governments) for a systematic change. Marin Dacos, scientific advisor for Open Science at the French ministry of research and innovation, presented the French Plan, launched last July 2018. Beyond Open Access to publications and Open research data, the plan includes the commitment for France "to be part of a sustainable European and international open science" ecosystem. Open Science indeed has no borders, and requires strong collaboration, not only in Europe but globally. Patricia Clarke, co-chair of the National Open Research Forum Ireland, presented a comprehensive set of commitments (from Open Access to FAIR data, infrastructures, skills and rewards) for the Irish National Plan for the transition to an open research environment. The example of Finland was also stimulating as the Open Science national initiative is led by the Finnish federation of learned societies to empower the researchers themselves to drive the change. Overall, the speakers presented different approaches and priorities, and they all recognised the need for coordination and joint actions.
In a tweet by Marin Dacos, we learnt that after a closed-door meeting in the afternoon, the Council for National Open Science coordination would soon kick-start, a space where countries can collaborate and share national Open Science plans and frameworks.
My journey in Helsinki ended up with a nice reception of the OSPP at the Finnish National Library. I always enjoy the atmosphere in a library, it makes me thinking of my years at the University of Pavia (founded in the Middle Age, one of the oldest in Italy), where the library was a place to study and reflect surrounded by thousands of old books. Libraries are still precious places conserving books from centuries ago, while keeping up with times and taking now an important role to enable Open Science.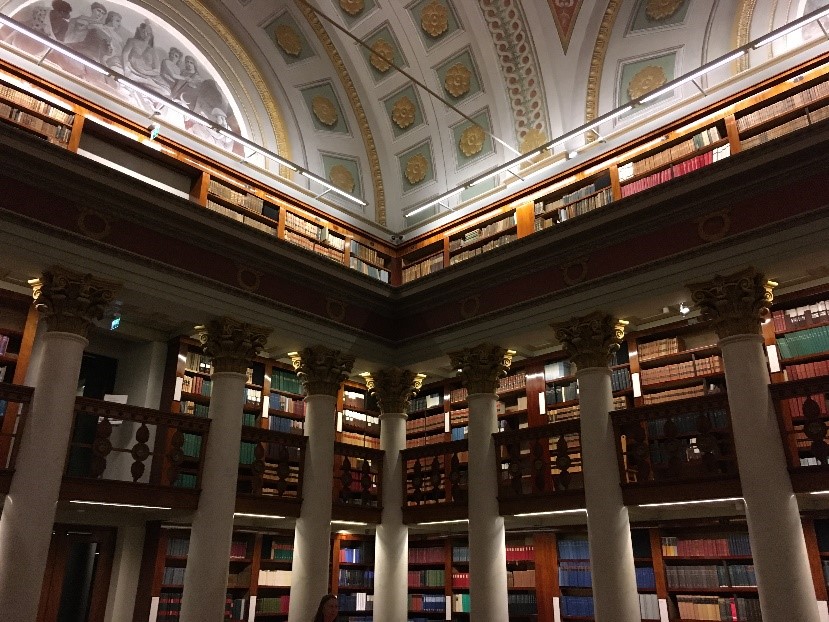 What is coming next now? I am looking forward to the official announcement of the Council, and to Spain (the country that is adopting me) and Italy (my home beloved country) to join the European efforts.