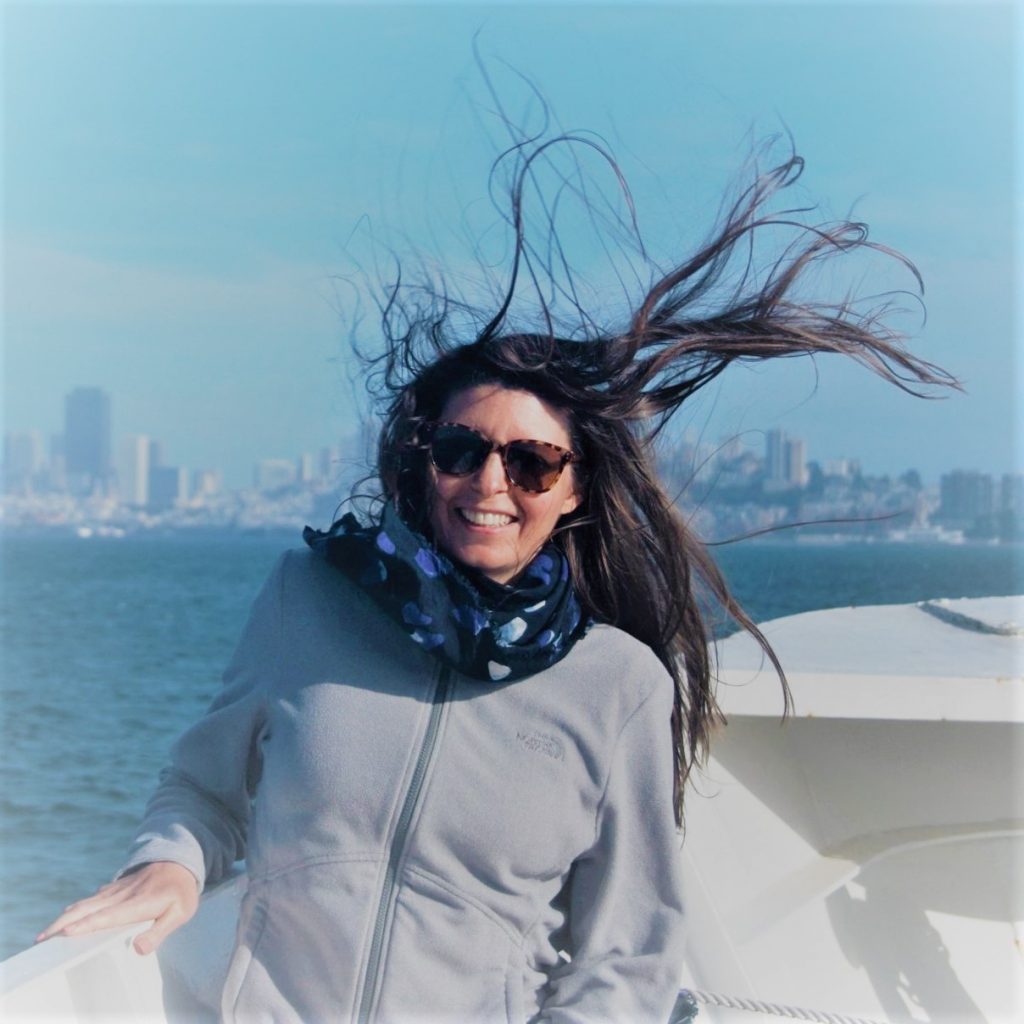 Angèle Bénard-Sankaran
Dec 19, 2019 · 4min read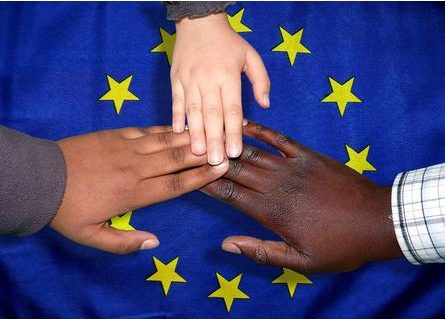 Part of our mission as ISA project managers is to keep up with the European Commission guidelines for H2020 project management and to stay abreast with novel research funding programs. My first trip to the European Commission in Brussels took place in April this year where I attended an H2020 Coordinators' Day on Amendments and Reports.
There, I discovered for the first time the European Commission, this impressive organisation that is a major stakeholder for all of us H2020 project managers. The session was intense and technical but equally informative and definitely useful for my role as a project manager. In addition, it gave me the opportunity to network with other project managers from all over Europe.
Since it was my first trip, I had researched the easiest and cheapest itinerary from the airport to the hotel prior to leaving Barcelona. Upon my arrival at the airport, I transferred to a train, a quick 20-min short ride left me off at the Brussels-Noord train station. I was visiting this station for the first time. I jumped out of the train, reached the end of the platform and followed the exit signs searching for the bus stop recommended by Google Maps. Curiously, as I walked through the hallway, I noticed that very few travellers took the same path as me. I quickly understood why. As I looked around, I found myself in a vast empty glass hall surrounded by hundreds of men, mostly young, lying on the floor or on mattresses. I admit, at first, my feeling as a woman was one of insecurity. I was completely alone, not a single other traveller or business was in-sight: it looked like every local had deserted this hall. This first feeling was quickly replaced by one of compassion, followed by outrage, as I realized these people were migrants. They had probably arrived in this city, the symbol of the European Union, with great hopes after a journey riddled with obstacles and having experienced incredible trauma in the process. Yet they were left to live in inhumane conditions. I have enough knowledge in global health to shiver at the thought of the hygienic conditions and epidemic threats of this less than desirable arrangement. I am aware that health is only one aspect of the situation and probably the most striking one to my eyes. Human right is another pressing one. I also know there are many other dimensions to consider in such a complex situation. These may include education, employment, rehabilitation and the list goes on…
I could not help but reflect on our parallel experience as travellers. Here we were, all of us travellers, migrants to some extent. I was passing by for a couple of days with the ability to return home. They were possibly stranded, for a lifetime, with no home to return to. I was a very different type of migrant. I had freedom of choice and financial security. They, in contrast, had neither. My motivations were my professional mission and my managers´ expectations; their impediment were natural disasters, wars, persecutions, poverty… I could not help but compare our strikingly dissimilar experiences.
Eventually, I crossed this hall, passed in front of those men to reach the bus stop. I felt shocked, uncomfortable and shameful over the way these men were treated. Yet I was very well aware that my own little inconvenience was nothing compared with their distress.
As a former researcher and an EU citizen, I lived in five different countries and travelled to many more over the past 15 years. I have been fortunate enough that visas were never an issue. I have only recently realized the extent of my privilege as a white European citizen. The level of freedom and opportunity I enjoy is nowhere near what a majority of the world's citizens experience. And, all this just because I was born on the right side of the Mediterranean.
Ironically, a few weeks later I was back in Brussels to attend the H2020 Scientific Panel for Health titled "Enabling health equality in Europe – the role of health research". There, I heard Prof. Alfred Spira, from the French National Academy of Medicine talk about migrants' health during one of the main sessions. This session was called "access to care in the perspective of global health and SDGs". By then the number of migrants at Gare du Nord had reduced a bit. I hope that by now all the migrants of Brussels-Noord have found a safe and comfortable home.
If you would like to know more about the situation of migrants in Brussels-Noord and the citizen initiative to help migrants.
https://www.rtbf.be/auvio/detail_accueil-des-migrants-les-benevoles-de-l-ombre?id=2298467
https://www.nytimes.com/2018/02/18/world/europe/belgium-brussels-migrants.html
https://www.rtbf.be/info/societe/detail_migrants-terminus-bruxelles-gare-du-nord?id=10213701
If you would like to know more about migrants' health: The UCL Lancet commission of migration and health
If you want to know more about H2020 scientific panel for health: https://webcast.ec.europa.eu/3rd-scientific-panel-for-health-forum
If you would like to support the ONG Open Arms click here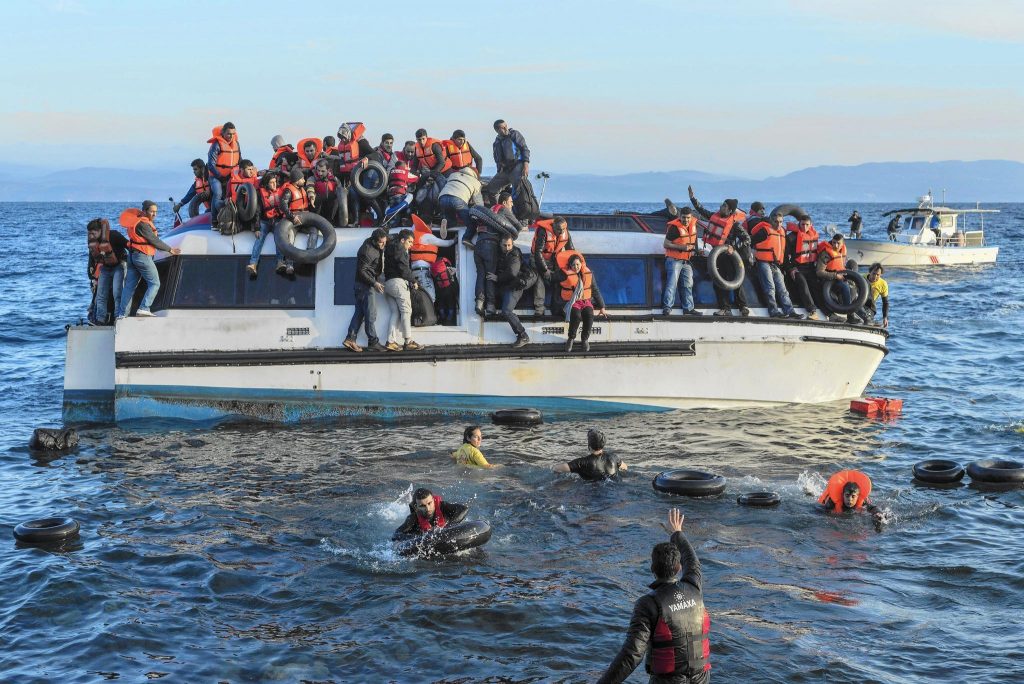 Syrian and Iraqi refugees arrive from Turkey to Skala Sykamias, Lesbos island, Greece. Volunteers (life rescue team - with yellow-red clothes) 
from the Spanish NGO Proactiva Open Arms help the refugees. Ph. Cr. Ggia CC BY-SA 4.0 source Wikipedia.