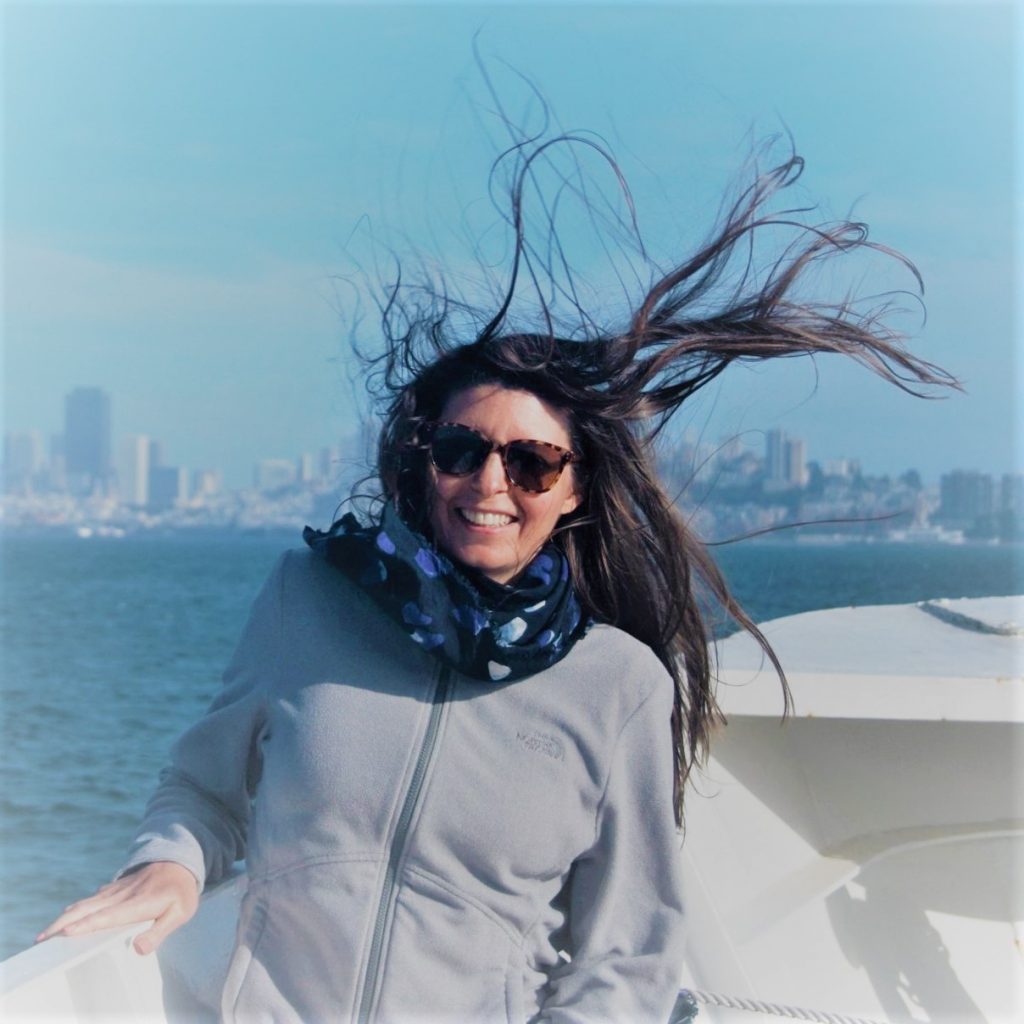 Angèle Bénard-Sankaran
Oct 2, 2019 · 3min read

Some energetic early birds, a few sleepy heads and a couple of late comers, all boarded a mini-bus on a fine Thursday morning in June to drive towards a cute village in Catalonia's countryside. We were headed for two days of intense brainstorming, team building activities and an opportunity to bond with our colleagues. This annual retreat logistics had been prepared and organized in its finest details by Ester, ISA's executive assistant. Other members of ISA contributed to the program through various suggestions and the driving force behind this great initiative was Michela, the head of ISA.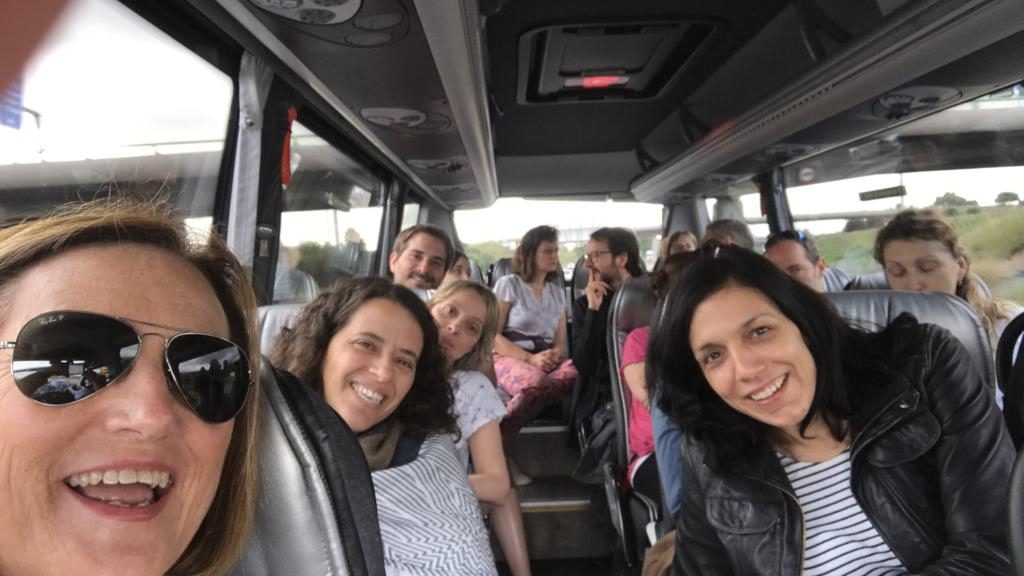 We decided this year to focus on how to communicate and strategically position ISA at CRG in preparation for our evaluation, this fall. We invited Blanca, a consultant and PhD student at ELISAVA (Barcelona School of Design and Engineering), and Caroline, the CRG's artist in residence to help us tackle this ambitious and elusive topic. Blanca, an expert in communication and design thinking would moderate and guide us through our reflection process while Caroline would help us push our creative boundaries. Both of them fulfilled their roles brilliantly, bringing us new perspectives through the use of original and thought-provoking exercises. In addition, we had invited the EU-Life team led by Marta to join us. Her team participated actively in the workshops as their portfolio has much in common with ours.
The house chosen by Ester did not disappoint. This repurposed farmhouse now converted into a gigantic Bed & Breakfast was a heavenly space filled with tranquility, nature and who would have thought…  time travel. It carried us back to a different era through its carefully crafted vintage-decorated rooms.
We held our workshop sessions on the sunny terrace, below olive trees in front of the old mansion's wall covered with ivy.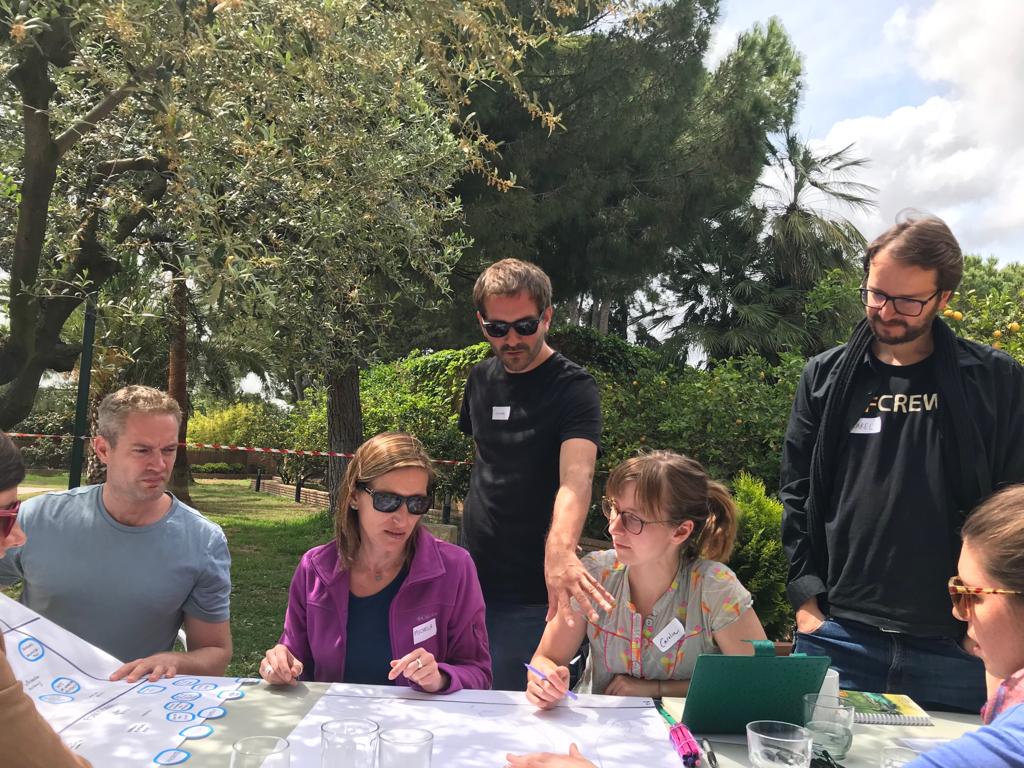 We hiked the beautiful Catalonian countryside among the wine tree fields and under the warm morning sun. We found the time to chill on the grass, chatting in front of a sunset fiery sky surrounded by the scent of jasmine from the nearby garden bushes.
Finally, we also managed to revive our badminton skills and dip in the swimming pool for a few laps.
A few months down the line, what I remember most from these two days, was the amount of fun we had in what was essentially a team building exercise. Some workshop sessions such as the "break up and love letter" triggered memorable fits of laughter. The collegial and relaxed atmosphere that prevailed during those two days was incredible.
Not only we did manage to focus and think in depth about our mission and our role as a team; but we also thought about the added value ISA could bring to the CRG and its scientists. With the help of Blanca, we collectively composed evaluation-worthy material redefining ISA's identity and its mission at supporting and contributing to CRG strategy and research.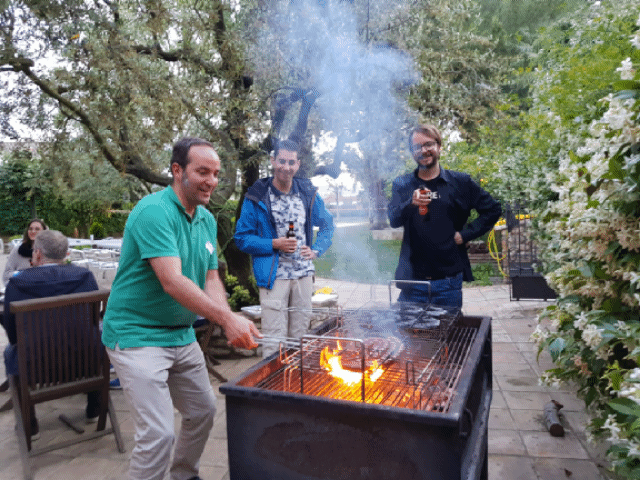 Equally as important, we also got the opportunity to get to know each other as colleagues in a much deeper way. This only heightened the respect, trust and admiration we held for each other. This last element was particularly true and important for me. I had only been recruited a few months ago and had been very focused on learning my new assignments as a project manager. Digging deep into the particularities and specifics of the project, I had been absorbed in managing and assessing the expectations of my closest collaborators. This retreat gave me the opportunity to feel part of a family. Not a dysfunctional, passionate, ego-exacerbated family taken out of a Gabriel Garcia Marquez novel but rather a rational, nurturing place, respectful of each other's individual boundaries and personalities. I realized I had found a team where collaborators can be themselves, without fearing any judgment. A team where everyone's personal contribution is valued and appreciated. A team where we can have fun together!